VIC FERRARI SYMPHONY - THURSDAY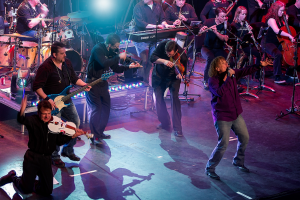 Celebrate Vic Ferrari's farewell tour with the Symphony on the Rocks! This must see show of Vic Ferrari and over 20 of the area's best musicians covering multiple genres and producing a varied playlist of hits.
Sponsor: Community First Credit Union & 105.7 WAPL
PHIL VASSAR - FRIDAY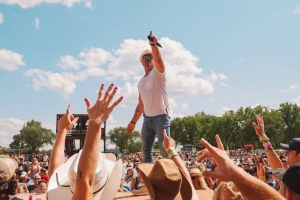 Phil Vassar is a multiaward winning country singer/songwriter with 10 No. 1 singles and 27 Top 40 hits – including "Just Another Day in Paradise", "In a Real Love", "Carlene", and the summer anthem "Six Pack Summer."
Sponsor: Brew Pub Pizza, Y100 & DukeFM 
DAVID NAIL - SATURDAY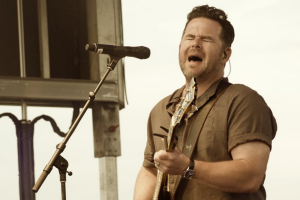 Country artist David Nail is respected up and down and beyond Music Row. He's written or co-written multiple hits. He will be playing his top hits "Whatever She's Got", "Let It Rain", "Red Light", and "Nights on Fire" to Paperfest for a free concert!
Sponsor: Mad City Windows & Y100
CHRIS KROEZE - FRIDAY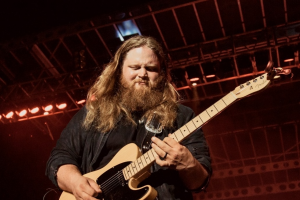 Phil Vassar will be accompanied by special guest Chris Kroeze – Runner Up on NBC's THE VOICE. His vocal and guitar skills, combined with a small-town charm, led to Kroeze's success. 
Sponsor: Brew Pub Pizza
BOOGIE & THE YO-YO'Z - SATURDAY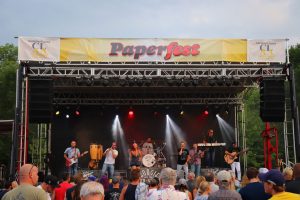 Arguably the best party band in Wisconsin, Boogie & the Yo-Yo'z brings the great times with high energy! This band of highly talented musicians playing rock, country, and pop – there really is music for everyone.
Sponsor: Midwest Paper Group
THE GLAM BAND - FRIDAY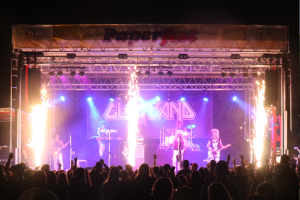 The Glam Band brings all of the hair, flashy clothing, and makeup to each energetic show that everyone will enjoy. Playing music from Aerosmith, Kiss, Van Halen, Quiet Riot and Bon Jovi – get ready to rock!
Sponsor: Jack's Maintenance Service
GRAND UNION - THURSDAY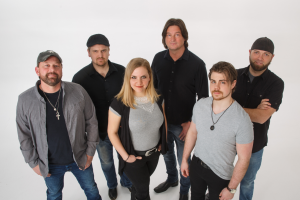 Grand Union is "Country Music that Rocks!" Performing a perfect blend of today's hits and yesterday's greats that will have you dancing all night long!
Sponsor: Kamps Bar & Grill
AMERICAN PLATINUM - FRIDAY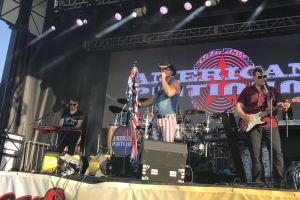 One of our favorite bands playing the best rock and county, packed with familiar faces from WAMI award-winning bands Boogie & the Yo-Yo'z, Sonic Circus, RPM, and more!
Sponsor: Jack's Maintenance Service
SPICY TIE BAND - SUNDAY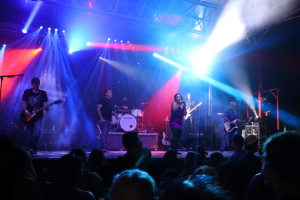 This rock 'n' roll party band utilizes multiple lead vocals and a multitude of different instruments to gain the attention of audiences and get people dancing.
Sponsor: The 10th Frame
MISTRIAL - SATURDAY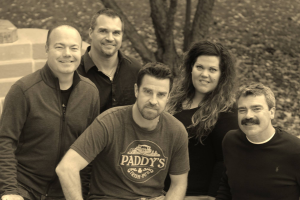 Featuring both male and female vocalists, the band is able to play a mix of songs from the 70's, 80's and more, that are not part of many other bands' repertoires.
BAREFOOT AMERICANS - THURSDAY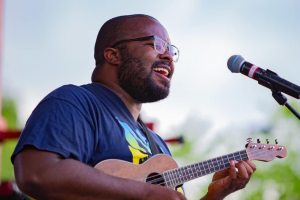 Each show with Barefoot Americans is different and they offer a great sound and selection of music from all decades and genres with a unique twist.
DRIFTWOOD - SATURDAY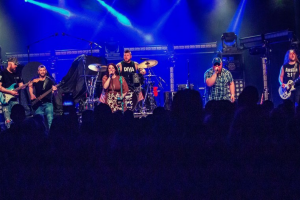 Driftwood brings together a high energy and family friendly country show. Over the years they have shared the stage with great local bands as well as national acts.
A-TOWN UNPLUGGED - SUNDAY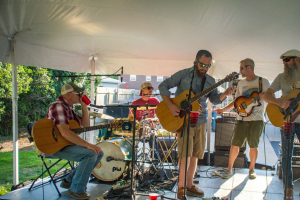 A-Town Unplugged is a versatile acoustic band of dear friends who love playing songs together.
DOOZEY - SATURDAY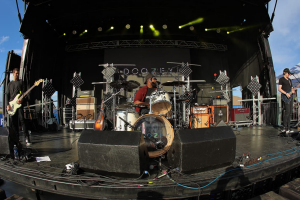 Doozey is a WAMI award winning three-piece pop-rock band cover band that also has a few originals up its sleeve!
TAKE 2 ACOUSTIC - THURSDAY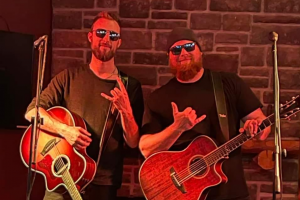 Take 2 Acoustic plays hits from country to rock! They may be an acoustic duo, but don't be fooled, they will absolutely rock you and will not apologize for it!
AUSTIN SKALECKI - SATURDAY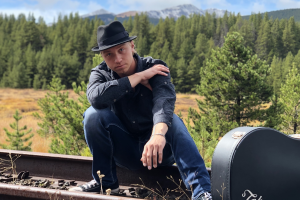 This tallented Appleton native brings his storytelling acoustic tracks with heartfelt lyrics, memorable guitar melodies, and wailing harmonica.
TWO OF A KIND - FRIDAY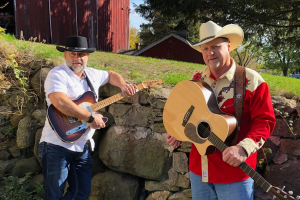 This classic country duo has played in a number of popular local bands in the Fox Valley and U.P. Country music has always been their passion.
STILL CRUSIN' - SATURDAY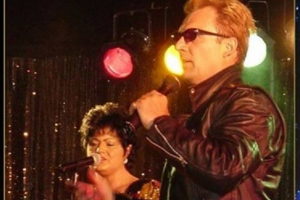 CAR SHOW LIVE MUSIC:  Still Cruisin' brings back the music you love from the great era of rock 'n roll up to the present.
CRAFT MUSIC SHOWCASE
Northeast Wisconsin is home to talented original music artists and we want to showcase them! Check out the Craft Music Showcase Facebook event as we announce the lineup and give updates along the way.
CRAFT MIDWAY – made up by the Craft Music Showcase, Food Trucks, and Craft Beer from local breweries.
Notable Past Artists At Paperfest
Apologetix • Autograph • Boogie & the Yo-Yo'z • Eli Young Band • Grand Union • Gin Blossoms • Half Empty • Jason Michael Carroll • John Ford Coley • Josh Gracin • JT Hodges • Kimberly Community Band • Love & Theft • Naughty Monkey • Quiet Riot • Road Trip • Rodney Atkins • RPM • Sonic Circus • Sweetwater • Vic Ferrari (Symphony on the Rocks)