Car, Truck & Motorcycle Show
Saturday, July 16th 2022
The Car, Truck & Motorcycle Show is held Saturday morning of Paperfest. All are welcome with a class for every vehicle, from the newest motorcycles to the oldest classic car. Bring it down and show it off! The show will take place within the west entrance of Sunset Park, Kimberly. Spectators can enjoy the free admission as they checkout the vehicles and stay for the great food, drinks, and live music!
Registration
Early Registration – $7 (guarantee a dash plaque)
After July 1st – $10
Day of Event – $10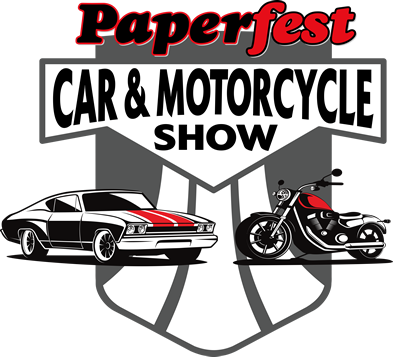 Details
Event registration starts at 8:00AM and participant judging takes place until 12:30PM. The show features 13 classed for cars, 2 classes for trucks, and 4 classes for motorcycles. A limited supply of dash plaques are handed out for the first entries – register early by mail to guarantee a dash plaque. Awards are given for each category and are to be held at 2:00PM. All are welcome!
All participates must sign and return a Paperfest Waiver before participating in any event. You may print and sign the above waiver and return via email or mail, or bring with you the day of the event.
Car & Motorcycle Show Pictures